"Genetics, environment, signaling, & synaptic plasticity in developmental brain disorders: from bench to bedside" conference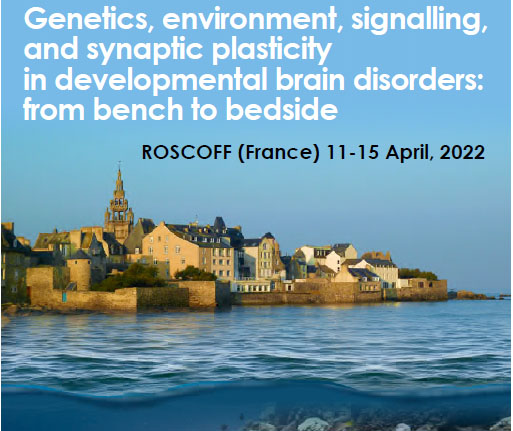 Roscoff, France April 11-15, 2022
Deadline for application: January 15, 2022
Developmental Brain Disorder (DBD) encompass a highly heterogeneous group of disorders having a prevalence of around 3% of worldwide population. DBD is characterized by impairments in cognition, social interaction, behavior and motor functioning as a result of abnormal development of brain. DBDs include ID, autism spectrum disorder (ASD), attention deficit hyperactivity disorder, specific learning disorder, motor disorder, schizophrenia and epilepsy. Several of these phenotypes can often co-exist in the same patient and characterize the same disorder. The conference will enhance discussion among specialists having different backgrounds to tackle the subject from complementary points of view resulting into the development of new concepts and ideas in the field.
The conference will cover the following topics:
Genetic & Environmental causes of DBDs;

Innovative therapies for DBDs, with a particular focus on the difficulties to translate those treatments from the preclinical to the clinical level;

Normal and pathologic cortical development, having a specific focus on interneurons;

Common molecular pathways and circuits in the pathophysiology of DBDs;

Synaptic plasticity in normal and pathologic neurodevelopment.
The conference is supported by T21RS.
Visit the website for more information