Meet the GO-DS21 research team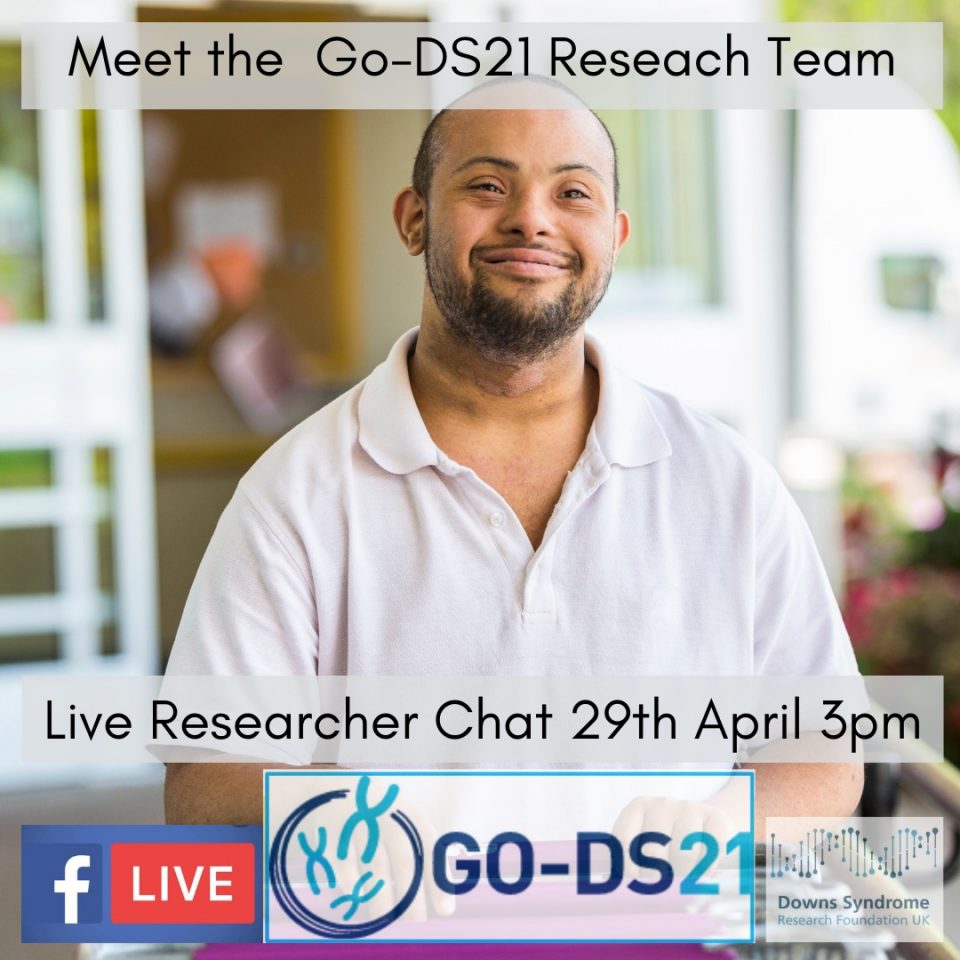 Researcher Chat this Friday 29 at 4pm CEST (10 am EDT) with the team from the UK GO-DS21. GO-DS21 is a research consortium which is exploring the mechanisms of comorbidity of obesity in Down Syndrome and understand the effect of genetics in conditions associated with Down Syndrome.
We'll be joined by Professor Andre Strydom, Professor in Intellectual Disabilities from King's College London and Dr. Li Chan, Reader in Molecular Endocrinology and Metabolism at Queen Mary University of London.
Be sure to click to be updated when we go live!
https://www.facebook.com/DSRFUK/live_videos