Would you like to host the 2024 T21RS International Conference?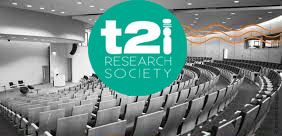 T21RS is inviting proposals to host our next conference in 2024. The call is open to locations outside of the US as we alternate between the US and elsewhere. Our conferences are usually in June to avoid conflicts with other meetings.
The deadline for the letter of intent is 15th of January 2022. After invitation by the Executive Board, deadline for the full proposals is the 15th of March 2022. The winning bid will be announced at our 2022 meeting in Long Beach, California. The bid is open to any member(s) of T21RS (from at least January 2020) and who must be up to date with their payment of membership fees.
If you think that your country/city could be a stimulating environment,  don't miss this extraordinary opportunity to bring T21RS conference to your city!
Send before the January 15 a letter of intent to T21RS technical Secretary (secretariatecnicat21rs@bcocongresos.com).
Clicl here to view the guideliness and the full proposal document.