Yannick Vermeiren new T21RS treasurer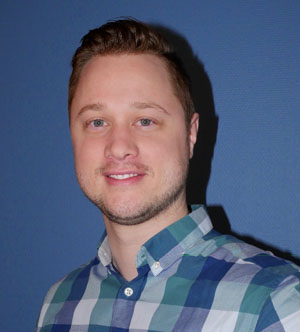 Dr Yannick Vermeiren (PhD) was elected on April as new T21RS treasurer.
Dr. Yannick Vermeiren currently works at the Wageningen University at the division of Human Nutrition and Health (Netherlands) as a tenure track Assistant Professor of Nutrition, Neurochemistry and Neurodegenerative disease. In addition, he is also appointed as a Guest Professor at the Faculty of Medicine and Health Sciences at the University of Antwerp (Belgium). Yannick is actively involved in nutritional, clinical, neurochemical, neuropathological and behavioral studies of neurodegenerative disease, both in the elderly, as well as in people with Down syndrome. His research interests are mainly focused on neurotransmitter alterations, behavioral and psychological symptoms of dementia, microbiota-gut-brain axis involvement in Alzheimer's or Parkinson's disease, and, nutritional and lifestyle interventions.
Dr Vermeiren has taken over from Dr Alain Dekker who was succesfully in charge of the treasury since 2016. We thank Alain for his commitment and support as treasurer of the society.