T21RS biennial International Conference is instrumental in promoting scientific exchanges, maximizing resource use and defining the most promising research at the basic, translational and clinical levels. The rapid pace of progress that has taken place in the last few years demands effective communication between scientists and clinicians working in the field.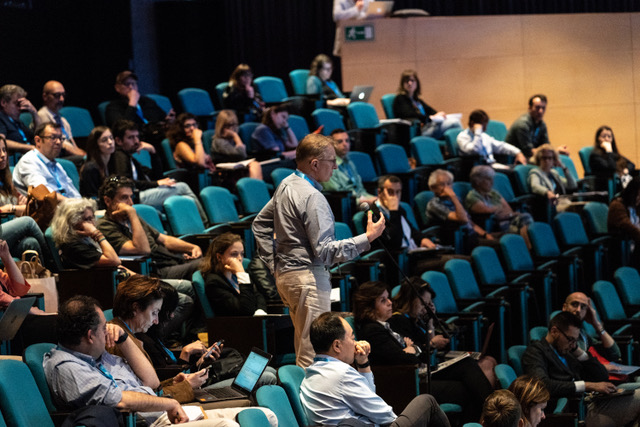 The 1st International Conference of the T21RS was held in Paris in June 2015 with the motto "Changing paradigms in Down syndrome" attracting scientists, clinicians and members of associations and foundations. The Second International Conference of the T21RS "Paving the way for therapy" was held in Chicago, June 8-11, 2017 and the Third, "Science for future Therapy" was held in Barcelona in June 6-9, 2019. Cutting edge results in neuroscience, neurology, model systems, psychology, cancer, and molecular and pharmacological approaches demonstrate the compelling interest and continuing advance in all aspects of understanding and ameliorating conditions associated with trisomy 21.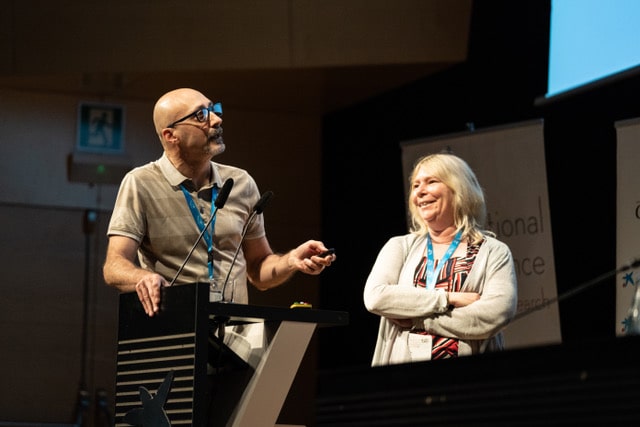 The in-person meeting of T21RS for 2021 has been postponed to 2022 – We are moving to a Virtual Meeting in 2021
Over the last months, we have been following the evolution of the impact of the coronavirus (COVID-19) pandemic closely, both locally and internationally. In view of this, and because our first priority is the health and well-being of all the attendees of this event, we have decided to postpone the in-person T21RS 2021 Conference. The new dates for the Conference will be confirmed very soon and will be held at the same venue: The Westin Long Beach Hotel in 2022.
Advantages of our T21RS 2021 Virtual Conference
Do not miss any session because you are working or busy: You will have access to the complete program of the Virtual Conference. Live, you will be able to choose which sessions you want to attend and later on you will have 2 months to view the sessions you missed.
Speaker interaction: It is very likely that you will be more comfortable to interact with the speakers through the online chat. It is much easier than doing it to a live audience, right?
Social time: We will have a closing networking time every day after the session's finish, where you will chat to other participants spontaneously.
Make your time and money profitable: This virtual option will allow you to save traveling and accommodation costs as well as a significant amount of time that we hope you can use as you like.
Scientific Program